November 8, 2019 7:30PM
-
May 8, 2020 7:30PM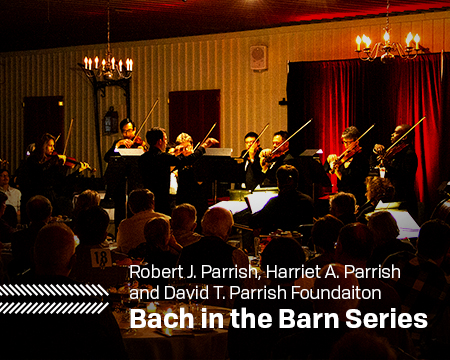 Bach in the Barn
Bach in the Barn is designed to be an intimate listening experience in a bucolic setting. Audiences will be seated at candlelit tables, with wine and desserts included in the ticket price.
Change event date
Choose from the list below to jump directly to another event.
Continue Shopping
Event details
Date
November 8, 2019 7:30PM
Title
Bach in the Barn
Single tickets go on sale August 7, 2020. Please contact our box office for any ticketing questions.