July 3, 2019 5:00PM
-
July 3, 2019 8:30PM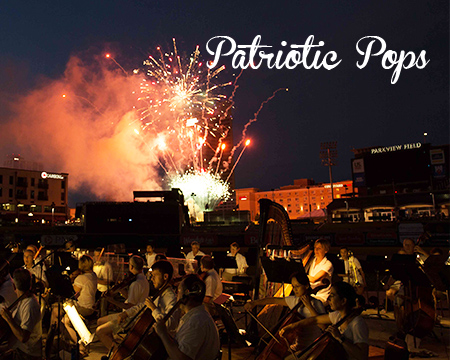 Patriotic Pops at Parkview Field
Item details
Date
July 3, 2019 8:30PM
Name
Patriotic Pops at Parkview Field
Description
Toyota Field Boxes – Located along the third-base line, these private boxes include four chairs seated at a high-top table along the third base line. Cost: $50/box - Seats 4
The Armed Forces Salute – FREE FOR THOSE WHO PURCHASE SEATING OPTIONS
Join us in recognizing your military heroes on a unique video presentation on the scoreboard prior to the performance.
Tickets must be purchased in advance. Food and beverage is addional cost.
Single tickets not on sale. Please contact our box office for any ticketing questions.